Spaying/Neutering Pets
I noticed in the commentary after one of the recipes a brief side discussion went on regarding spaying/neutering pets, and that it's "wrong."
I'm wondering as to your thoughts on this? I've worked in an animal hospital, and continue to work in animal rescue, fostering dogs and pulling them from county kill shelters through rescue groups. Personally I firmly believe spaying and neutering your pet is incredibly important and the most responsible choice you can make in long term animal welfare (and perfectly humane when done by an experienced veterinarian). This controls breeding, an absolutely VITAL necessity with the amount of unwanted animals dying in shelters every single day. Cats can sneak out, dogs can jump or dig under fences, especially when unfixed, as the instinct to roam to breed is so strong.
Consider this statistic: every day in America, about 10,000 humans are born. And every day, about 70,000 puppies and kittens are born. That leaves over FIVE MILLION animals to die in shelters every year. An absolutely staggering number of loving, helpless animals dying because they have no homes, because humans have not controlled their breeding. I'm shocked that any of us who choose our diets to save the lives of animals can live with those numbers.
The problem is worse in more rural communities. I work with a Siberian husky rescue group…the last husky I fostered was pulled from a rural Georgia shelter literally seconds before euthanization. That particular shelter has 97% kill rate. That means 97% of all the animals in that shelter, whether taken in as strays, owner turn ins, whatever, will be KILLED within a week of their intake. There simply isn't the space to keep them, and the people to adopt them. This is why spaying and neutering is so vital.
Please watch this video slideshow about the problem of pet overpopulation in the US and how we can help so these precious creatures don't have to die. I warn you there are photos from inside shelters. It's not easy to watch.
http://www.brightlion.com/InHope/InHope_en.aspx
What are your thoughts?
Here are all of the wonderful dogs I've fostered so far, all saved narrowly from death at shelters due to lack of space and overbreeding.


Blue, my first husky since I was little. An absolute powerhouse athlete, full of so much joy and love he can't help but bounding completely over my head at the site of me! I took him in from owners that couldn't take care of him anymore, before they took him to the pound.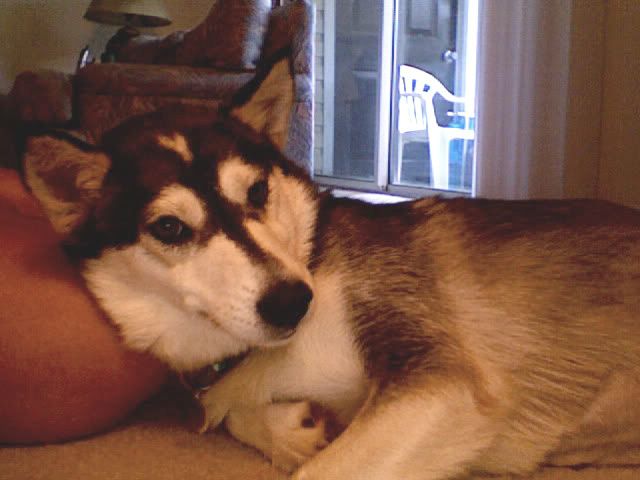 Hope. The absolute sweetest, shyest, most loving little girl in the world. Still in love with her! A tiny Alaskan husky, rare to see this far south outside of professional mushing territory. She weighed only 30 lbs when we pulled her, and her thighs and groin were full of buckshot. :( Her owner hadn't spayed her, and when she got pregnant, he shot her in the groin to get rid of the puppies. I cried like a baby and held her for hours when I found out what she'd been through.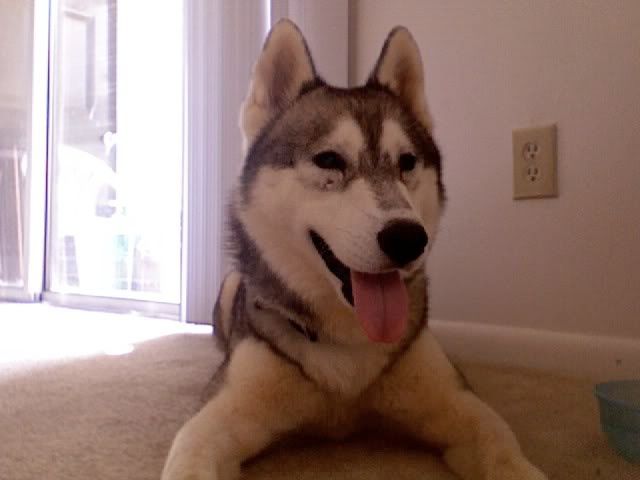 Greydin, an absolutely stunning wolf lookalike. Strong and regal and wonderfully loyal.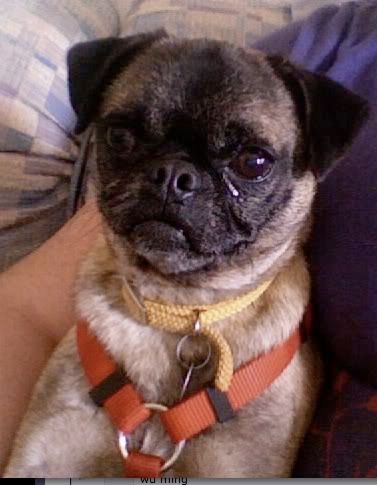 And my little pug, Frankie. He just got adopted on Saturday and I cried like a baby! He was my best friend in the world and I miss him so much.